Raleigh Mobile Mechanic
We Come To You!
Mobile Mechanic Raleigh NC
Raleigh Mobile Mechanic is your first and only needed call when looking for reliable mechanics in Raleigh and surrounding areas. We know our stuff, we're fast, we're friendly, and most importantly, we're HONEST and affordable. We're proud to say that our mobile car repair service offers one of the best deals in and around the city. In fact, our mobile mechanics are often less expensive than the more traditional auto repair shops in Raleigh, because we're able to keep our overhead low which allows us to pass those savings onto you.
Whether you need a scheduled car service, are broken down on the interstate, pre-purchase vehicle inspection before buying, an oil change, battery replacement, or something more complicated; our team of mobile auto mechanics will come to you and get the job done fast, efficient, and for the best price. If your car doesn't want to start, don't go through all the hassle of getting towed to the nearest auto mechanic repair shop, give Raleigh Mobile Mechanic a call, and we'll come to you.
Being that we're mobile auto mechanics means we're flexible allowing location and appointment times to be made to suit you. Our team schedules bookings from 7 am to 7 pm, but we can make arrangements for after-hours service as well as a 24-hour mobile mechanic in Raleigh when necessary.
Let Us Take Care of You and Your Car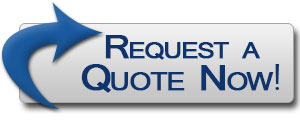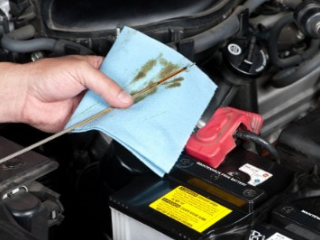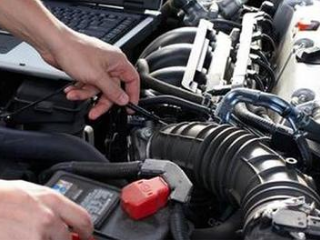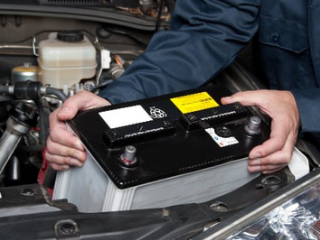 Our Promise to Raleigh Mobile Mechanic Customers
Our qualified mechanics promise honesty and the best quality in every automotive repair we do to keep your vehicle performing safely and efficiently. Having our Raleigh mobile mechanics maintain your vehicle will assure that it stays on the road for longer letting you get the most life out of it. Our on-site car repairs guarantee the best technicians, knowledge, tools, service, and prices in the area. To find out more about Raleigh's best mechanics call us today at 919-651-4328 or fill out the inquiry form to the right. 
Auto Repairs in Raleigh That Come To You
If you're suffering from a broken-down vehicle at your home, office, or in the middle of nowhere, then save yourself the worry and call our mobile automotive repair technicians and we'll bring the workshop to you and get you moving again quickly and affordable. We've listed some of our most common mobile auto repair services below, but if the service you're after isn't listed, don't worry. We cover car, truck, caravan, and machinery repairs across the board, so give our friendly mobile auto mechanics a call to discuss what you need.
Tap to Call on Mobile Devices
Brake repair and suspension

Fuel injection or carburetor
Preventative car maintenance

Transmission service and repair

Check engine light diagnostic
​We work on all makes and models from gas to diesel such as cars, trucks, and light machinery. If it's got a motor, we can fix it. Best of all, our mobile mechanics come to you, wherever you are in the Triangle area. In addition to Raleigh, our automotive mechanics also look after clients in Durham and all of Wake County as well.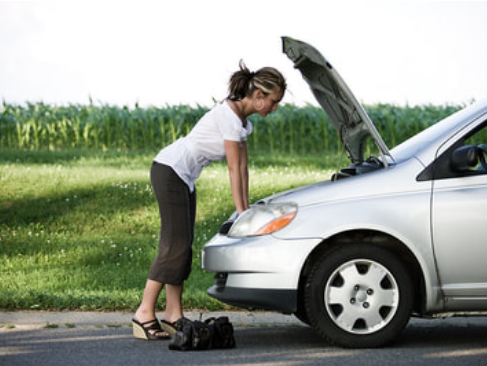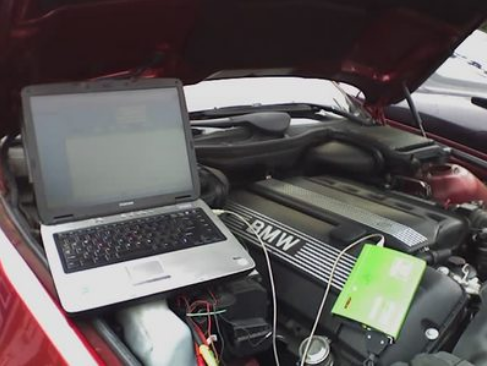 Pre-Purchase Vehicle Inspection
We should never judge a book only by its cover, and the same should be applied when you're buying a used car. Even if the vehicle has low miles and no scratches, you shouldn't buy it until you've had it thoroughly checked by Raleigh Mobile Mechanic. We worked on a car last year where our unfortunate customer had purchased a car based on appearance and the sellers 'honest truth.' But within a few months, their car turned into a huge lawn ornament, requiring thousands of dollars in auto repairs.
We strive to make pre-purchase car inspections as easy as possible for both the buyer and seller. Our mobile mechanics will come to your location and inspect the vehicle from top to bottom. Some of the things we'll look for a find include:
Verify the current condition of the car

Any problems that may arise in the future

Body, frame, and engine condition

Previous repair work check

As you the buyer, the outcome of your pre-purchase car inspection will help determine whether buying the vehicle is a good idea or not, and possibly saving you thousands of dollars in car repairs in the long run.
Tap to Call on Mobile Devices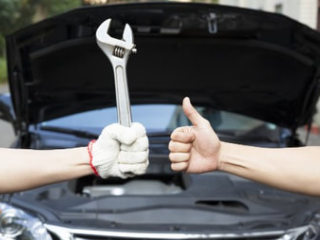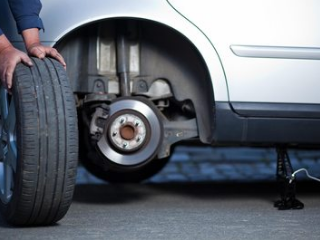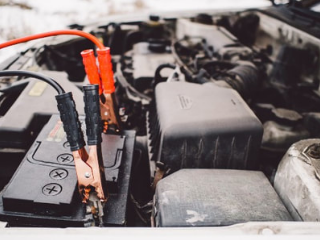 Our Popular Roadside Assistance Services Will Get You Moving Again Quickly!
Battery Replacement and Jump Starts
One of the most common roadside assistance call outs is for car battery replacements and jump starts, but if you're not a member then their call out fee can be outrageous! Here at Raleigh Mobile Mechanic, we don't charge a membership fee or sign-up fee to come to you, so give one of our emergency mechanics a call to save on roadside assistance fees. We can jump-start your vehicle, or if the battery is beyond salvageable, we'll install a new car battery and get you moving again.
      2. Help Changing a Flat Tire
You opened the trunk looking for your car's jack and, but it's not there, don't panic, take a deep breath, sit down and give one of our affordable mobile mechanics in Raleigh a call. We both know it isn't rocket science changing a tire, but under stressful and sometimes dangerous conditions, (like the side of I-40 at rush hour) it can prove to be challenging, especially if you don't have the right tools. Our roadside mechanic will show up promptly and change your tire safely to get you and your vehicle back on the road in no time.
      3. Feeling Hot, Hot, Hot?
If your car has overheated, pull over in a safe place (i.e., not in the center lane of the highway) and turn the engine off. Now we don't mean to rag on roadside assistance, and surely you can call them to help, but if you're not a member, then you're going to pay some serious money to have them show up. Or you could call a towing service in Raleigh to get you towed to your nearest auto repair shop, but again that's money for the towing company and more money for the auto repair mechanic. Instead of all that, give Raleigh Mobile Mechanic a call. We'll come to you and do the car repairs onsite.
Tap to Call on Mobile Devices
So You've Found "Mobile Mechanic Near Me" on Google, What Next?
Well, we make it simple. If you need immediate mobile mechanic assistance (i.e., your car has decided to stop working on the side of the interstate or in your driveway), then don't hesitate to call us. We'll provide you with a free quote and can book an appointment right over the phone. You can also fill out the contact form at the top of this page to hear back from one of our professional mechanics.
If you're interested in a scheduled car service or pre-purchase car inspection, feel free to call us anytime or leave your information in our contact form where we return all queries within 24 hours.
If you're checking out our website from your mobile phone, click the number to call us now 919-651-4328.  
What Areas Does Raleigh Mobile Mechanic Service?
We cover all areas of Raleigh and Durham as well as nearby towns of Cary, Morrisville, Garner, Clayton, Wake Forest, Apex, Holly Springs, Fuquay-Varina, Knightdale, Wendell, Zebulon, Rolesville, and any other town, city, or township in Wake County.
© 2021 Raleigh Mobile Mechanic. All Rights Reserved.