Mobile Auto Repair Raleigh NC
At Raleigh Mobile Mechanic, you will always come first. When you are having car issues in your driveway or stranded on the interstate, the last thing you have time for is to wait around for someone who doesn't care about your situation. We are proud to be the most trusted mobile mechanic Raleigh has to offer.
 
Our team of professional auto technicians is always ready to serve you and get your vehicle repaired fast and efficiently. We service and repair cars and trucks of all makes and models. We continually invest in the company to provide our technicians with the latest education, equipment, and tools to guarantee top quality vehicle repair every time you need us. We value continued education, and it's one of the vital components that separates us from all other mobile mechanics. This investment is our promise to you that we bring precision and accuracy to every job we perform. Ultimately we strive to continue being the mobile mechanic you trust wherever and whenever problems arise in your everyday life around Wake County. 
 
Contact us today for the best service at affordable prices. Don't stress when you know that we'll be there wherever you are.
Auto Mechanics That Come to You
If you hear a weird noise but have no idea what is wrong with your car or where it's coming from, then don't panic. We have decades of automobile repair experience and will come out and diagnose the problem for you at a small diagnostic fee. If you choose for us to repair your vehicle, then know that you are in honest hands and the diagnostic fee will go toward parts and or labor.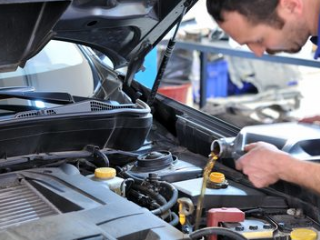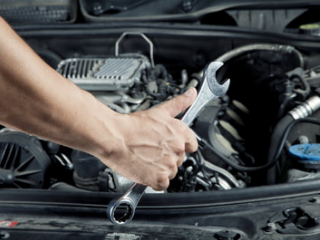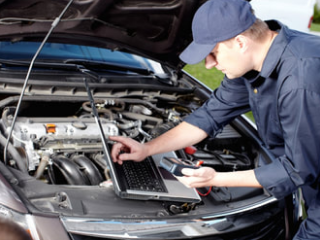 If you already know what is wrong with your car or truck, then call anytime for a free quote and schedule an appointment for one of our professional mobile mechanics in Raleigh to come and fix your vehicle on your time and your schedule. Whether you prefer to buy the parts or would rather have us take care of it by finding the best deals and getting the correct parts you need, our prices are always affordable, and any others won't beat the quality of service that we offer.
Pre-Purchase Diagnostics
Don't forget to call us before purchasing a used car. Our pre-purchase diagnostic service is very popular among the residents Wake County residents. With our decades of automotive experience we've seen the good, the bad, and the ugly, so we assure you that nobody will be selling you a lemon when Raleigh Mobile Mechanic has anything to say about it
Raleigh Mobile Mechanic Services
If you need any of the services listed below or even if you need any service that is not listed, then please don't hesitate to call one of our friendly mobile mechanics in Raleigh today to discuss the problem that you're having and to book your appointment.
 
We will get you moving! Call us today for more information! 919-495-6906
4WD service and repair

A/C conditioning repair

Air filter

Alternator

Belts

Brake repair and suspension

Breakdowns   

Car battery replacement

Clutch repair

Computer diagnostic

Diesel and gas

Electric window repair

Exhaust system

Flat tire change

Fuel injection or carburetor

Gaskets

Hoses

Hydraulic
Lockouts

Logbook servicing

Major car service

Minor car servicing

New car service

Pre-purchase inspection

Preventative car maintenance

Radiator repair

Roadside assistance

Shocks

Starter

Struts

Timing Belt

Tire changes

Transmission service and repair

Tune-ups

Vehicle safety check

Check engine light diagnostic
© Raleigh Mobile Mechanic 2019 All Rights Reserved.
website by: Leading Biz, LLC